no limits to your imagination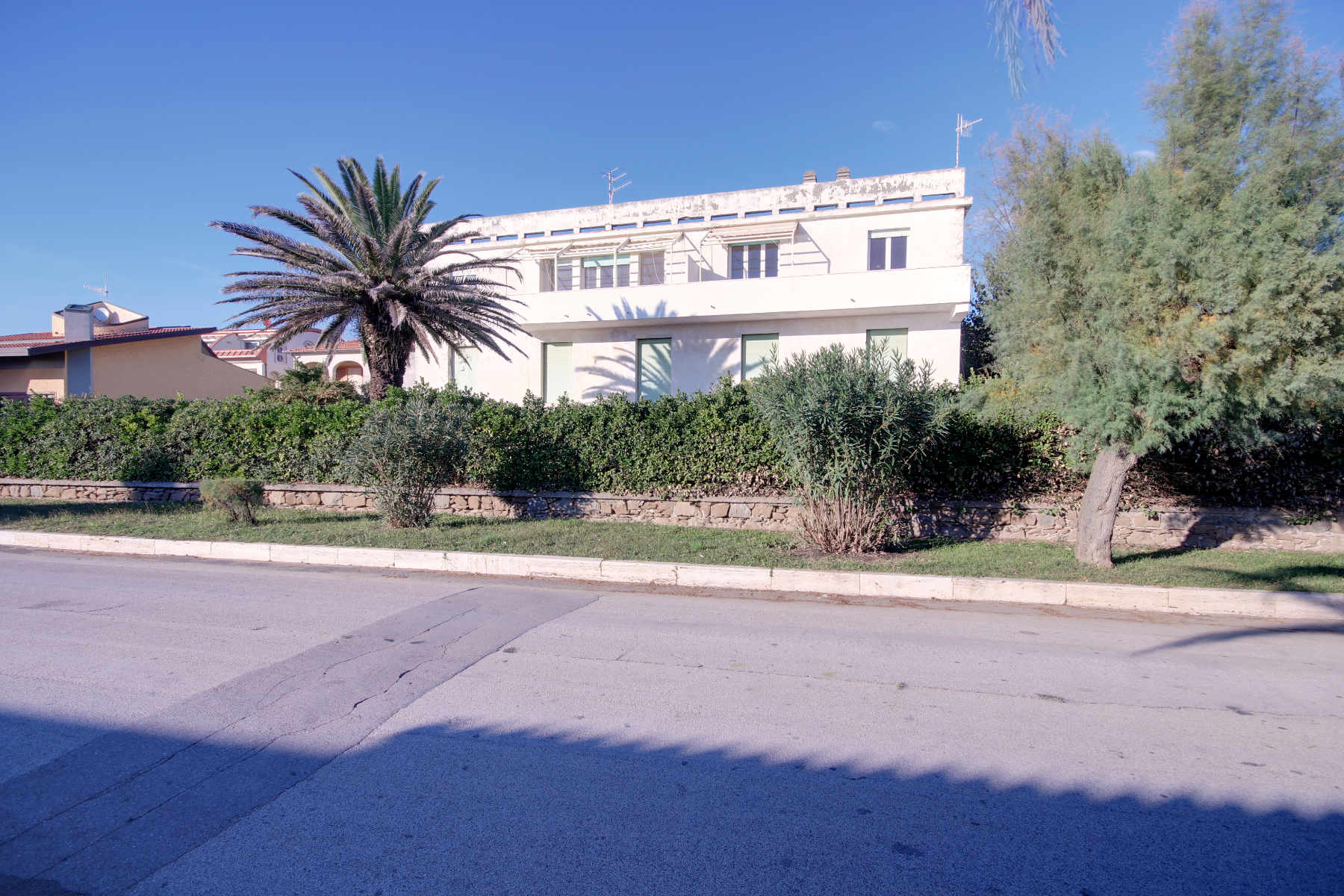 About the property
For the first time on the market, we have a dream home for sale: an entire building of 800 square meters, arranged on three floors facing the sea on the promenade of Via Roma. Think about what use you could make of it and you will find the possibility to make your dream come true: whether you have in mind a private residence or a luxury resort, there is plenty of space for every project.
The building is spread over 3 floors, each of 250 square meters. On the ground floor there are garages and cellars, on the first floor a large apartment with balcony and a comfortable ramp that goes down to the garden, and on the second floor there are two other apartments with 3 bedrooms each. But the real wonder is the panoramic roof terrace: 250 square meters of breathtaking views of the sea, the islands of the Tuscan archipelago and the hills dominated by the castle of Castiglione, so close that it seems to touch it. Imagine lying in the sun on the terrace at any time of the year or sipping your favourite aperitif in the warm light of the sunset with the Island of Elba and Corsica in the background: an unforgettable experience!
There are other garages separated from the main building, to find space both for other cars of friends and relatives, and to store all the items from the sea: boats, rafts, canoes, bicycles, ... there is room for everything. A splendid park of about 5000 square meters. surrounds the house and isolates it from neighboring buildings: it can be used to satisfy any desire. Do you like the privacy of a swimming pool to enjoy with your children or friends? Do you need parking spaces because there are always a lot of guests and there is never a parking space in the village? All is possible in this garden.
The position of the house is enviable: you cross the pedestrian promenade and you will be on the beach; exiting the driveway you will find all kinds of shops, open all year round and that will allow you to make the most of this beautiful villa. If you have small children, think how nice it is to be able to leave them free in the park without any danger or to let them go to the beach alone without having to cross busy roads. And the comfort of a house on the seafront will give you the opportunity to live the beach life all day if you love the worldliness of the bathing establishments, or to appreciate the tranquility of the park if you prefer a less hectic day.
Call us to arrange a visit: +39 3313821111
Reference

VFM1

Area

800 sqm

Bedrooms

10

Bathrooms

4

Price

Price on Application
Location